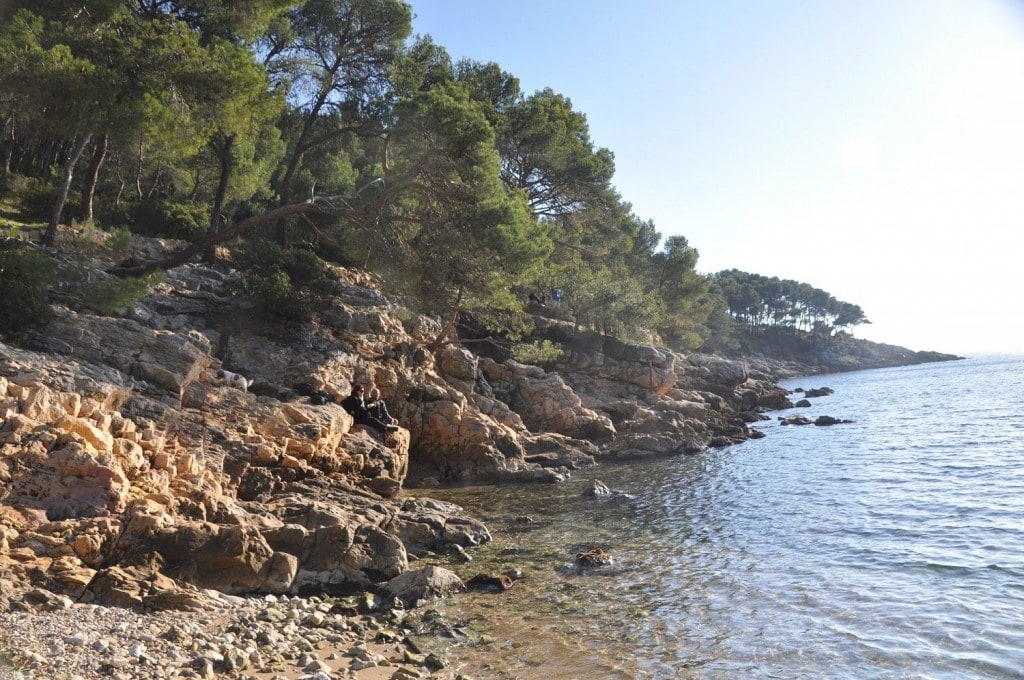 A walk by the sea in Provence Calanque Port d'Alon
A very protected place and less crowded than some other creeks, Port d'Alon is a little marvel. Small sandy beach. shores of rocks and clear sea. Port D'Alon is about 45 minutes from Le Clos Geraldy in Saint Maximin la Sainte Baume.
You can access from Saint Cyr les Lecques. A shaded car park (toll during season) allows you to park your car or motorbike.
During your stay, we can provide you with the itinerary to easily reach the Port of Alon.
Then you can bathe in clear water or take a nice walk on the coastal path or customs path. This goes from St Cyr les Lecques to Bandol via the Port of Alon.
This walk by the sea in Provence Calanque Port d'Alon is particularly beautiful. There is no construction or road around. Only a small hut-restaurant for a light snack, if needed.
As it is a very calm and peaceful place, you can also fish if you like Mediterranean fish or sea urchins (during the authorized period).
In addition to Bandol, Saint-Cyr and Cassis, you can also visit the old villages of Castellet, La Cadière d´Azur and Evenos clinging to the mountainside.