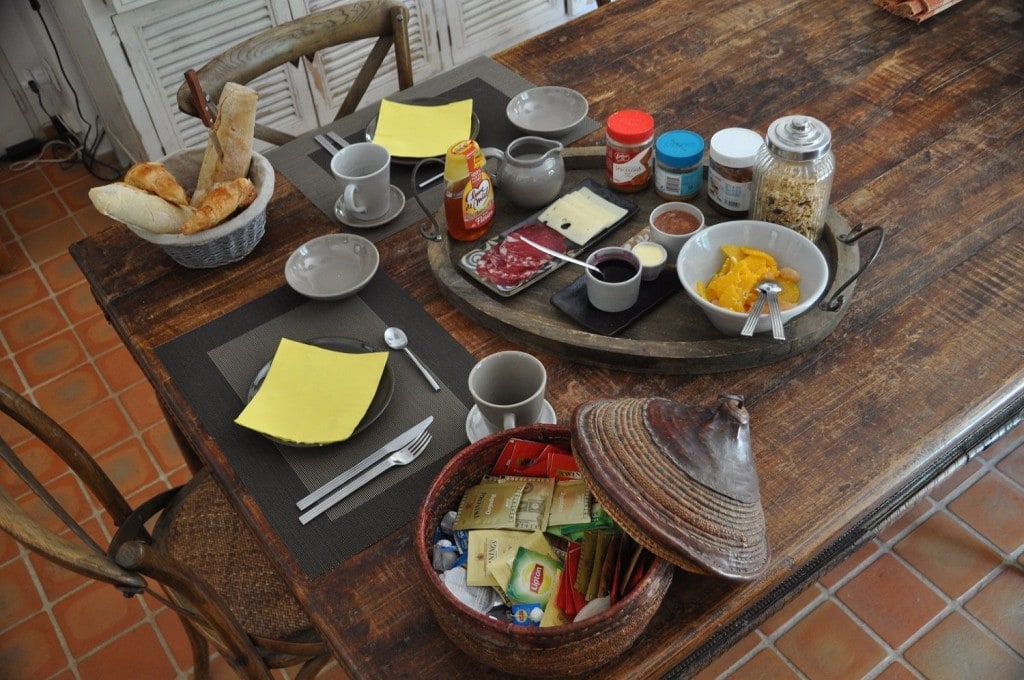 South of France breakfast is served at the table. This one is in oak and measures over 2.50m. During high season, outside under the patio. In low season indoors in our dining room.
South of France breakfast is made of pastries, homemade jams, Nespresso coffee, chocolate, tea, honey, fresh fruits salad, delicatessen and cheeses.
The bakery comes from one of our artisans. All the jams are homemade either with local fruits or from our garden. In particular our grape jam. There are 70% fruit in our jams, so only 30% sugar. In addition, the fresh fruit salad is made with oranges and grapefruit.
As for the charcuterie, it is sausage and Coppa. And the cheese is served in slices.
The coffee (or tea) service is from the Faiencerie de Varages. Varages is a famous village in the Var. The old factory was taken over several years ago by its employees. It continues to make quality products by craftsmanship. It is 30 minutes from Le Clos Geraldy. Can be visited every day of the year. You can shop there.
Breakfast served from 8:30 am to 9:30 am. Then, of course, you can stay at the table for as long as you like.