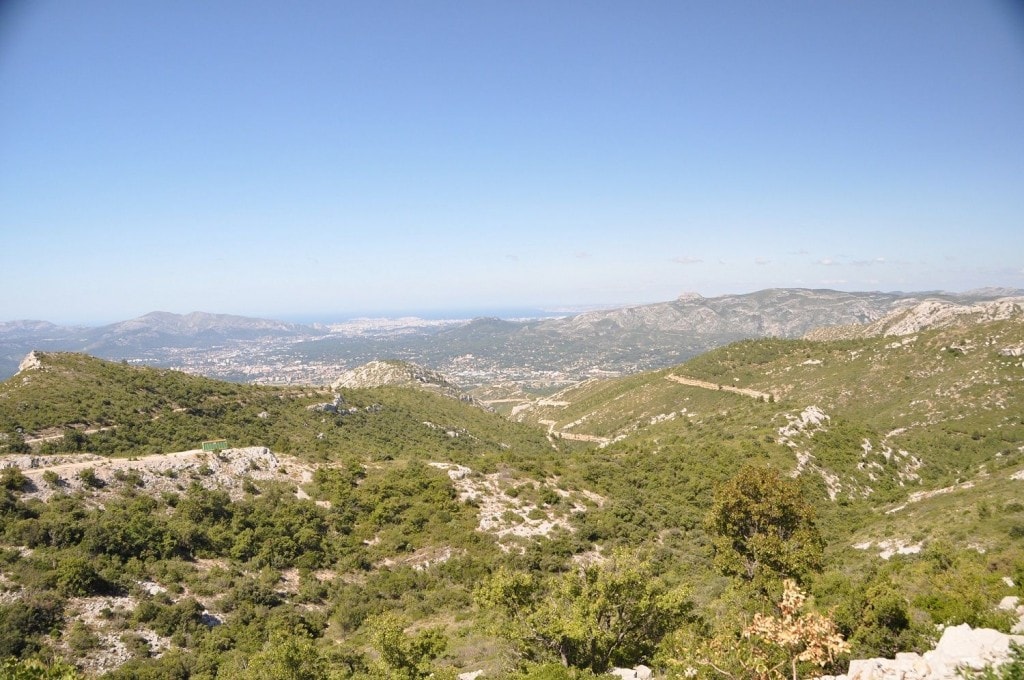 biking at la sainte baume.  Drive to the Espigoulier pass.
As it is the highest pass in Bouches du Rhône (723m), it is very popular with cyclists for cycling a la sainte baume.
Moreover, biking at la sainte baume is one of the remarkable sites of the Regional Park. As it is a benchmark climb, the Tour de France was there in 1993.
It is located at a few minutes from Le Clos Geraldy charming B&B in Provence.
It offers a unique panorama of the Mediterranean sea.
You can go hiking or cycling there. It's also a great motorcycle ride. It is accessed by Gemenos or Auriol.
We can provide a detailed sheet that we have prepared for our visitors who wish.
You can also reach the Parc de St Pons and take a walk, along small irrigation locks and through the forest of Sainte-Baume. The park also shelters various old buildings, churches, convent, in the course of restoration. It is a very peaceful walk, not difficult because the slope is low. You can stop next to a small waterfall.
There are also a few goat farms along the road that winds up to the summit. You can buy very good quality fresh or ripened goat cheese there.