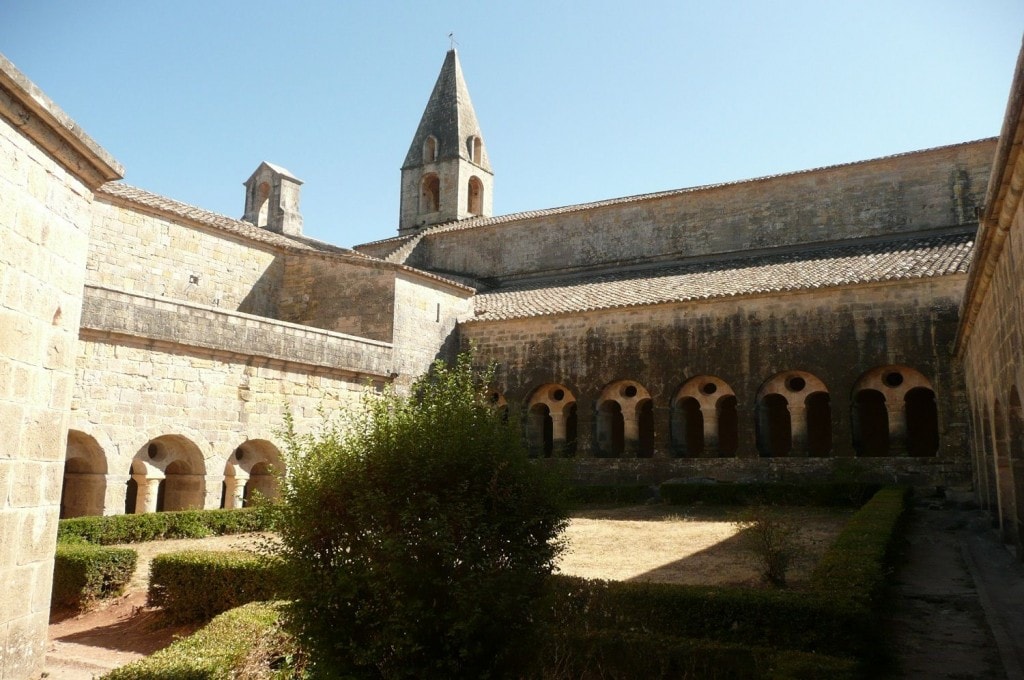 The Thoronet Abbey is part, along with the Abbey of Silvacane and the Abbey of Sénanque, of the "3 Cistercian Sisters" of Provence.
They are all three part of the center of national monuments.
The Thoronet Abbey is located at about 30 minutes from Le Clos Geraldy, charming B&B in Provence.
Of course, we can provide you with a detailed sheet with an itinerary that we have designed for our visitors.
you can access by a small shaded path, opposite the parking spaces.
You can choose to visit the place with or without a guide. The opening hours are from 10 a.m. to 6.30 p.m. and until 5.30 p.m. in low season.
It is a timeless and exceptional place. It expresses the very essence of the Cistercian style made of extreme destitution and purity of lines.
The simplicity of the volumes is dedicated to community life. The construction of the church, according to the golden ratio, gives it world-renowned acoustics.
At the end of the visit, some guides sing a capella and the sound invades the nave with majesty. Baroque music concerts are held in summer.
Around the building stands a beautiful peaceful garden.
On this occasion, it should be noted that the writer Prosper Mérimé was one of the first inspectors of historical monuments.