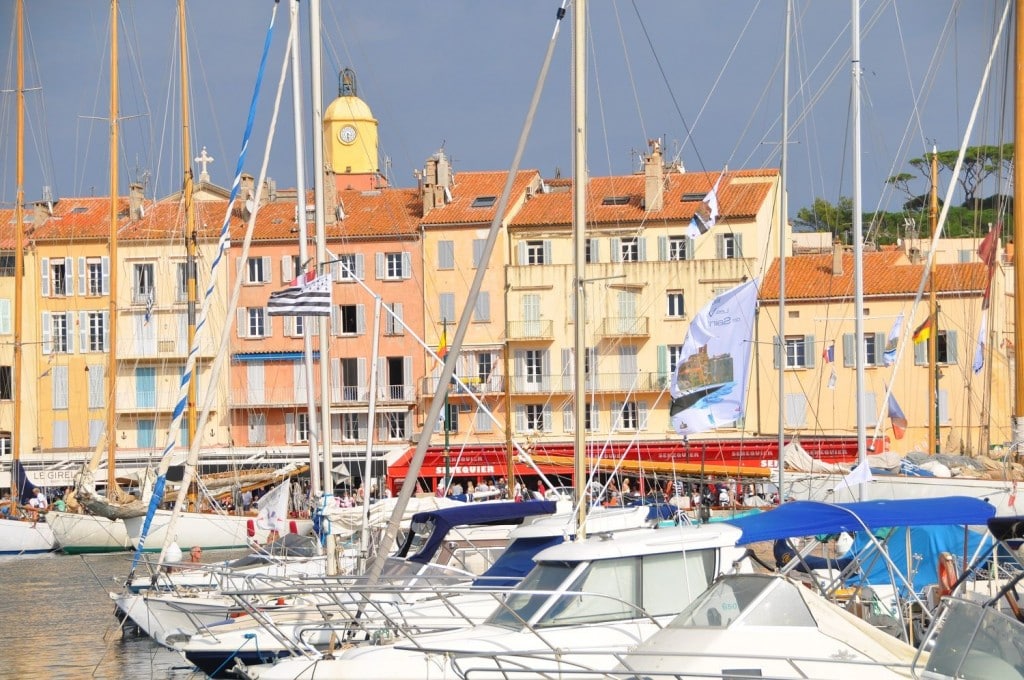 St Tropez : At about 1 hour from Le Clos Geraldy Charming B&B, is one of the most famous towns in Provence.
St Tropez is a mythical place with its port, its beaches (Pampelone), its shops and its celebrities.
Besides, everything is famous and celebrated there.
First, the gendarmes, of course!
But also, the beaches of which there are about forty on the peninsula.
Don't forget the Place des Lices where show business and local stars play games of pétanque.
Many wear the famous leather sandals, the "Tropéziennes". You can sip (in moderation) the Pastis as an aperitif.
And it is fashionable to taste the famous tarte tropézienne.
St Tropez was called St Trop from 1950, when we came across Sagan, Picasso, Prévert and Brigitte Bardot in the 1960s. Since then, the town has been a place of stay and relaxation for the worldly All-Paris and the international Jet Set.
Several exclusive parties are organized there each evening in the luxurious villas of the Gulf.
The nightlife is very active. In summer, on the terraces, the game is to "see and be seen".
In addition, in the port, there are magnificent and huge yachts. Thus, they expose themselves by competing in their size, their cleanliness, their crew in front of curious and fascinated passers-by who stroll on the quays. You can be a spectator of a great and beautiful regatta that takes place every fall: the Voiles de St-Tropez.