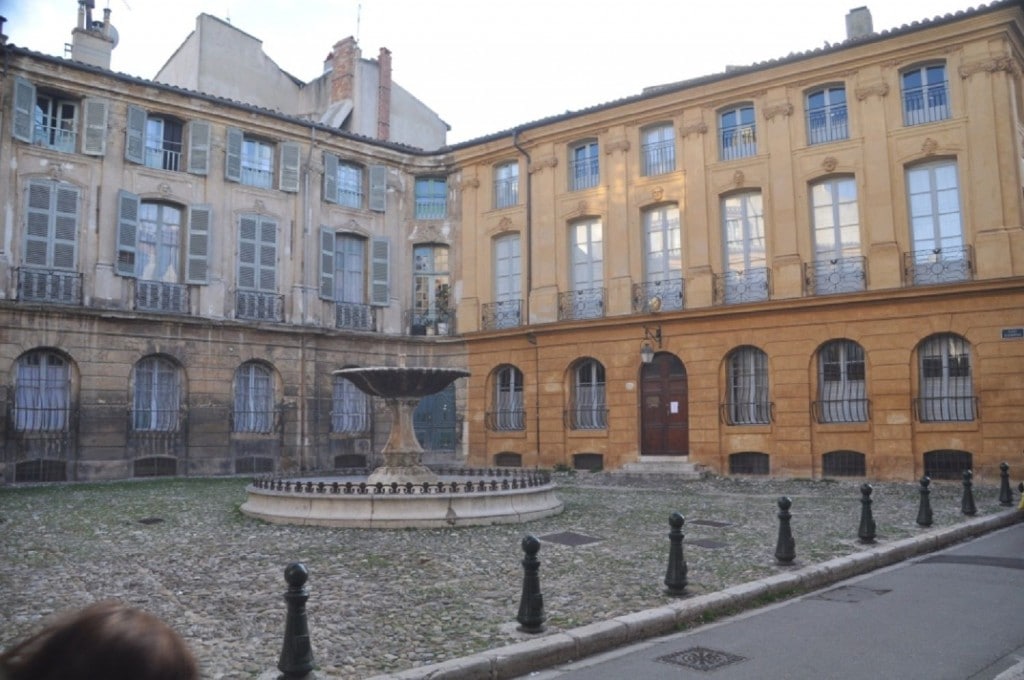 To do in Aix en Provence : Stroll, visit, discover, eat, have a drink or a coffee.
At 25 minutes away from le Clos Geraldy charming B&B in Provence, Aix en Provence exudes a special charm.
The old stone buildings in the city center give a very romantic "ocher" color. Its lively, pedestrian and shopping streets allow you to do all types of shopping. We also like to stop at one of the many squares and plots.
To do in Aix en Provence : the Provencal market which is held on Tuesdays, Thursdays and Saturdays. And that's not all.
There are some very beautiful museums in the city. The Granet Museum, the Vasarely Foundation, the Caumont Museum, Cezanne's studio …
From the Rotonde, the large fountain in the city center, you can go up the Cours Mirabeau. It is the main artery of the city. Everyone is there.
When the weather is nice, you can sit on the terrace of one of the many brasseries. During the end of the year celebrations, there is a beautiful Christmas market with many chalets. It is possible to taste the famous calissons there, as elsewhere in the city.
Close to the Palais de Justice there is regularly a flea market / antiques where you can find beautiful objects.
Aix en Provence is close to Marseille, around 20 minutes by car, which is very convenient.