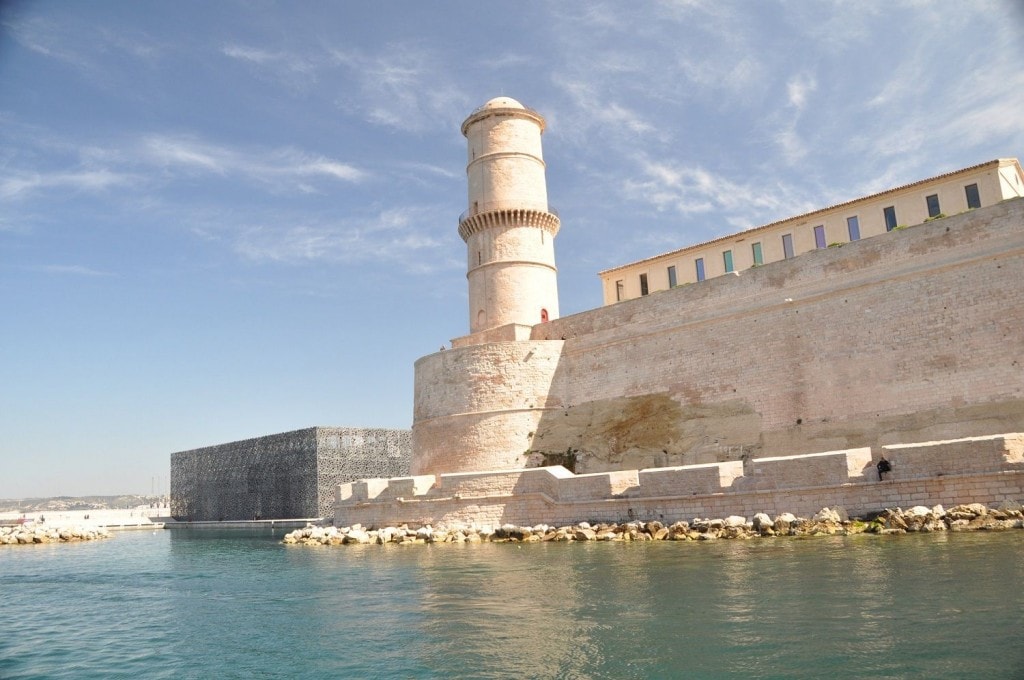 Visit Marseille and discover a city with a thousand faces.
The 2nd largest city in France has multiple districts with, for each, its own and endearing personality. It is located 45 minutes from Le Clos Geraldy charming B&B in Provence.
Visit Marseille is, first of all, its famous old port. With its pointus (local boats), its boats, its fishermen, its shuttles. And of course its "ferry-boat" which connects each shore.
It is the meeting place for all Marseille residents.
A recent silver shade attracts the curious and tourists.
But it's even more. The Basilica of Notre Dame de la Garde sits atop a hill, Le MUCEM, a Mediterranean museum with astonishing modern architecture, which adjoins the old Fort Saint-Jean.
It is also its corniche, its well-known swimming center, the radiant city of Lecorbusier.
The city offers many beaches, including those of the red tip, Catalans, callelongue or goudes.
And the list is not finished. There is of course its football team, the Olympique de Marseille, OM and its stadium, the velodrome.
And a few nodes from the city of Marseille, the Chateau d'If and the Frioul Islands.
Many cruises are possible from its ports, to Corsica, Algeria, Italy …
In addition, the capital of the district opens up on one side towards the Calanques and on the other on the blue coast with Carry le Rouet, Sausset les pins …