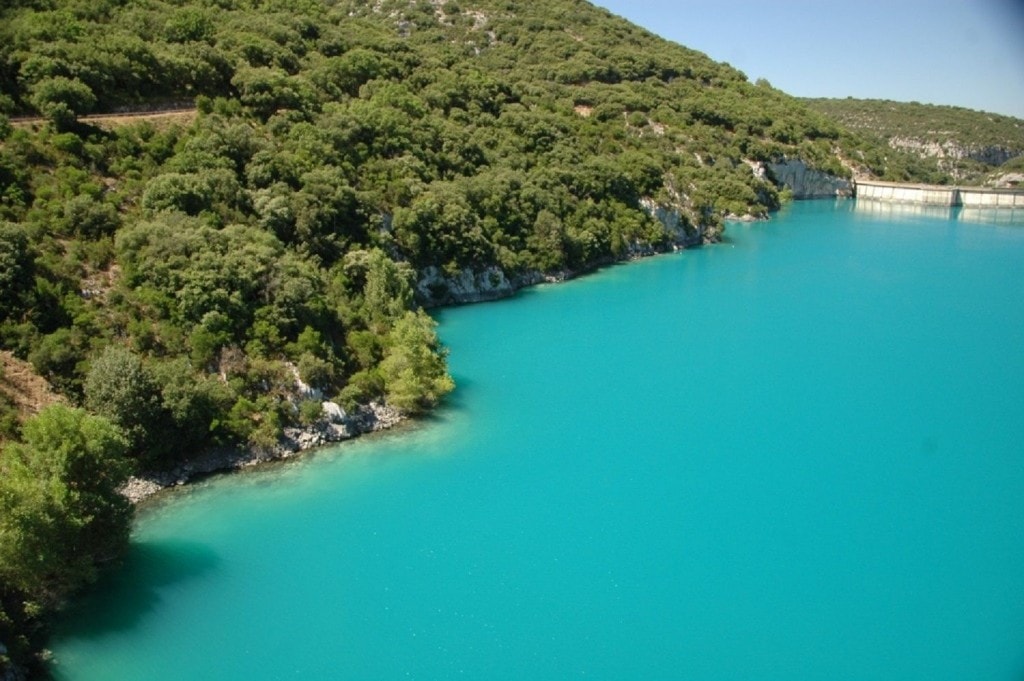 Verdon and St Croix Lake : These are a fascinating environment.
Made of turquoise waters, sandy beaches, canoes, electric boats and a breathtaking panorama.
Verdon and St Croix Lake is a magical and wild paradise. Thus, we can devote ourselves to aquatic activities, idleness, hiking or even climbing.
As soon as you turn your heads, you admire everything in front of you.
It will take you about 1 hour to reach the Gorges du Verdon from Le Clos Geraldy charmin B&B in Provence.
You can relax by the lake and have a swim there. You can also visit the village of Moustiers Sainte Marie and discover its famous earthenware.
If you stop at the village of Sainte-Croix sur verdon, you can enjoy an ice cream with a panoramic and absolutely fantastic view of the lake in its entire length.
You can also have another glimpse, from the small chapel of Baudinard, which overlooks the lake. As the verdon Canyon and ste croix lake are full of surprises, you can still take the ridge route. And stop to contemplate the vultures and eagles soaring in the sky and along the sheer cliffs.
We can give you free of charge the sheet we have created, which includes the itinerary as well as the contact details of a boat and kayak rental.