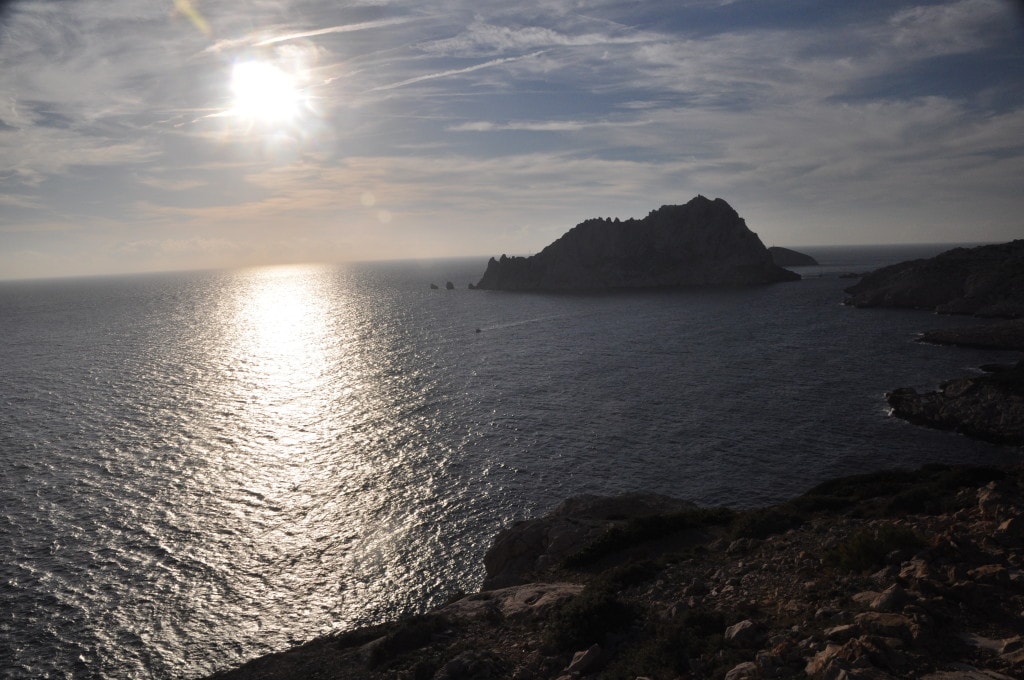 The Port of Callelongue is at about 45 minutes away from Le Clos Geraldy, charming B&B near la Ste Baume.
It is not really a calanque but rather the departure towards them.
The port of Callelongue is like discovering the end of the world, as we call it!
South of Marseille's, it's a dead end. In fact, it is the terminus of the bus line.
There you will find a fountain for walkers, fishing huts and small restaurants.
It's a trendy place, very popular with locals.
The massif of the calanques is very steep. To hike there along the GR trail you must have the right equipment, walking shoes, waters, hat in summer.
The path you take allows you to discover an exceptional flora with a breathtaking view of the Mediterranean.
Although it is close to the center of Marseille, it is a very wild and natural place. So you can visit the center before coming here or the contrary.
Note that there is no beach in Callelongue but only rocks.
Callelongue is a dream location to admire the sunset or to go scuba diving.
We can of course provide you with all the information as well as a detailed sheet with the route from Saint Maximin la Ste Baume.