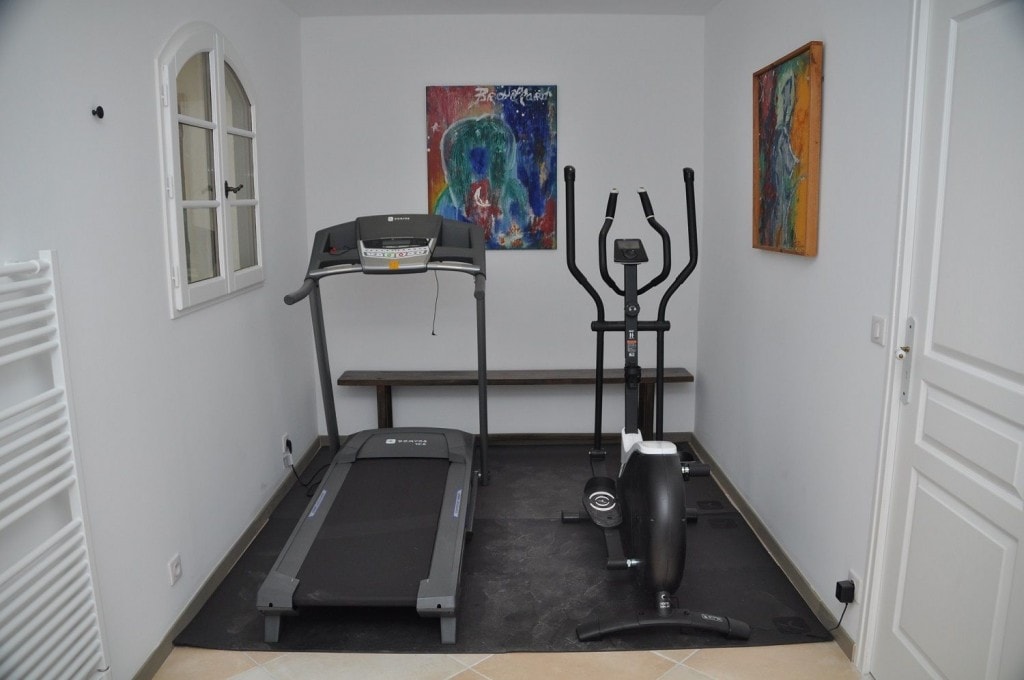 Sainte Baume B&B with fitness at Le Clos Geraldy en Provence.
The equipment is in the wellness area. Next to the Spa, Hammam and Massage room.
There is a treadmill and an elliptical trainer for exercising in any season. It is possible to jog outdoors, along the Provence canal 500m from the property. However, some prefer to do it indoors.
In addition, the treadmill allows you to go at different speeds with more or less steep slopes. And it offers a socket to plug in your phone to listen to music. Also, it is possible to control his heart rate, but also his performance on his screen.
The elliptical trainer has a screen in order to see its performance.
The fitness area is open all year round, from 10 a.m. to 7 p.m. It is accessible without reservation.
A small table allows you to store some personal effects: keys, watch …
The wellness area has a separate toilet so that you don't have to go back to your room if necessary.
Sainte Baume B&B with fitness is ideal for an evening, a weekend or a stay combining relaxation and activity.
And the practice of fitness is free and included in the room rate: No supplement! It is the same for the Hammam and the Spa. Only massages are subject to pricing