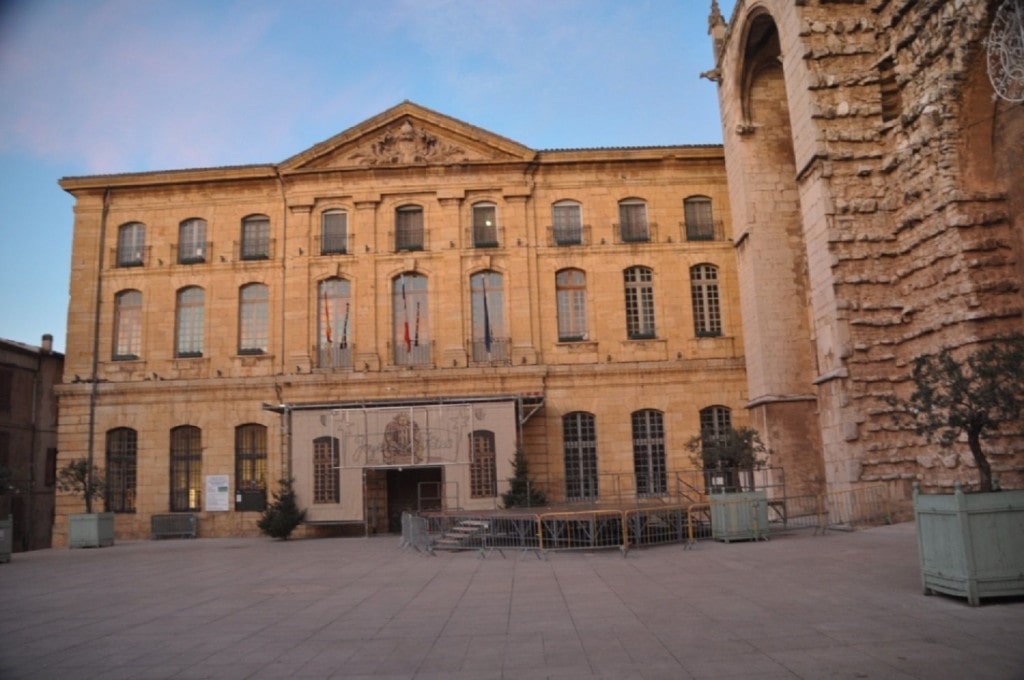 saint maximin is at 3 minutes away  from Le Clos Geraldy charming guest rooms in Provence.
saint maximin historic center allows you to discover its small pedestrian area, its old town hall. You can also visit its Convent and Basilica with the relics of Mary Magdalene. This is why Saint-Maximin la Sainte Baume is the 3rd tomb of Christendom.
From Place Malherbe with its old fountain and small cafes, you access the shopping street that leads to the basilica.
The city offers everything you could possibly need. Shopping, but also doctors, nurses, osteopaths. Or garages, hypermarket, bookstores.
You can also reserve a time slot to cycle-rail on the old railway line.
A weekly market takes place in the center every Wednesday morning from 8 am to 12:30 pm There you will find every week the stalls of local producers. And also ready-to-wear, souvenirs, ceramics. Without forgetting the cooks dishes of Provence or still seasonal products.
La croisée des Arts offers shows and exhibitions of all kinds throughout the year. There is also a cinema.
The city is part of the Regional Park of Sainte Baume.
On one side are the massifs of Sainte Baume and Mont Aurélien and on the other, Sainte Victoire, a major site in France.
In addition, the cities of Aix en Provence and Marseille are very easy to reach by national roads as well as highways.